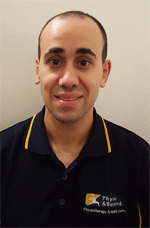 Elias
Elias is the founder and director of Physio & Beyond. Elias has a Masters in Physiotherapy and a Bachelors degree in Applied Science (Exercise, Sports Science & Nutrition) both from the University of Sydney. Elias applies a holistic approach when treating patients and believes this is vital to a successful recovery. He specialises in the neck, thoracic spine (middle back) and ankle injuries as well as relieving persistent headaches.
Elias' experience spans across all aspects of physiotherapy ranging from work place injuries, motor vehicle accidents, general postural related pain, recreational injuries to elite sports injuries. Elias has also worked with various local and sub-elite sporting teams.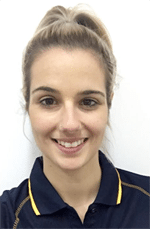 Marissa
Marissa graduated with a Bachelors degree in Physiotherapy from the Australian Catholic University. Marissa has a large sporting background including netball, touch football, swimming, soccer, indoor cricket and gym based programs. This has led her interests in the treatment and management of sporting related injuries, as well as previously working with the Pennant Hills Demons AFL Club and Parramatta FC Soccer Club. Marissa also enjoys treating lower back pain and women's health conditions.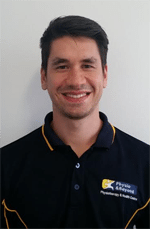 Vasco
Vasco graduated with a Masters in Physiotherapy from the University of Sydney and a Bachelors degree in Exercise Physiology from the University of New South Wales. He is a musculoskeletal physiotherapist with particular interests in lower back, pelvic pain, sporting injuries and exercise rehabilitation.
Vasco regularly attends advanced training courses to ensure your receiving the best possible treatments available. He believes a hands on approach utilising various techniques including mobilisations, muscle energy techniques, soft tissue therapy, dry needling in combination with exercise therapy is essential for achieving optimal outcomes.